BACK
Hiring Tips for Small Firms
September 18, 2017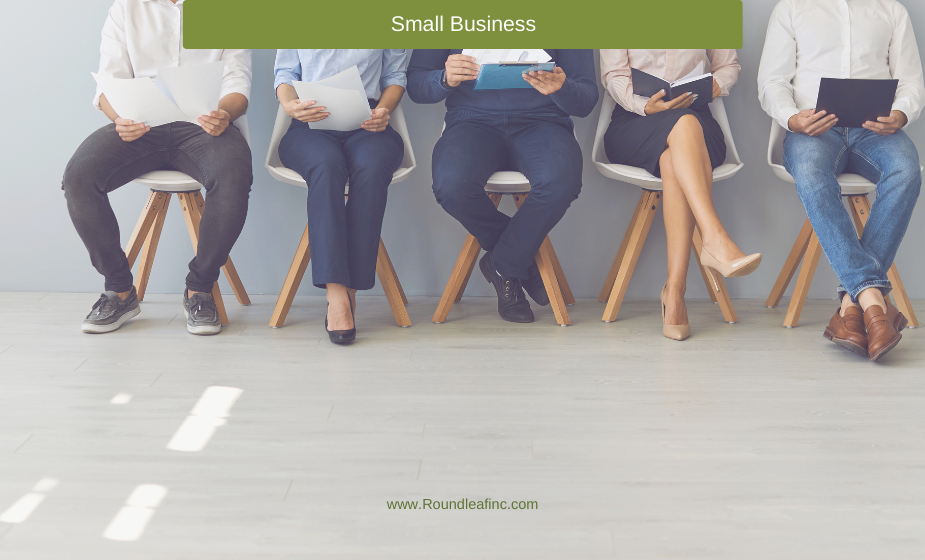 Hiring can seem like a nightmare sometimes, especially for smaller firms.  Although any business can have issues hiring new staff members, smaller firms have the added pressure of making sure that each member of their team is going to accurately represent their company.  CEO and owner of Roundleaf Inc. Richard Hua wrote an article for the Huffington Post, Hiring Practices for Small Firms which details the process of hiring for small firms.
Richard separates the hiring process in 3 different stages.
Recruiting
It is important to keep job descriptions simple and general.  You also want to make sure that you have specific criteria of candidates and that you are marketing to your target audience.
Interviewing
When you are interviewing a potential hire, this will be someone who you will have to interact with daily.  It is important that they are effective in their communication skills and flexibility in their dynamic.
Trial Period
A trial period is great because you get a feel for the person who is going to representing your company.  You would also be able to understand their capabilities in a real setting and understand their limits.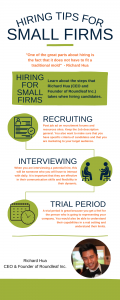 Hiring is a big part of growing your company.  As your company grows, you want to keep your mission statement and your vision consistent especially in your team. I highly recommend reading the full article to get a better explanation of the process.