BACK
Save money on back-to-school shopping 2022
August 10, 2022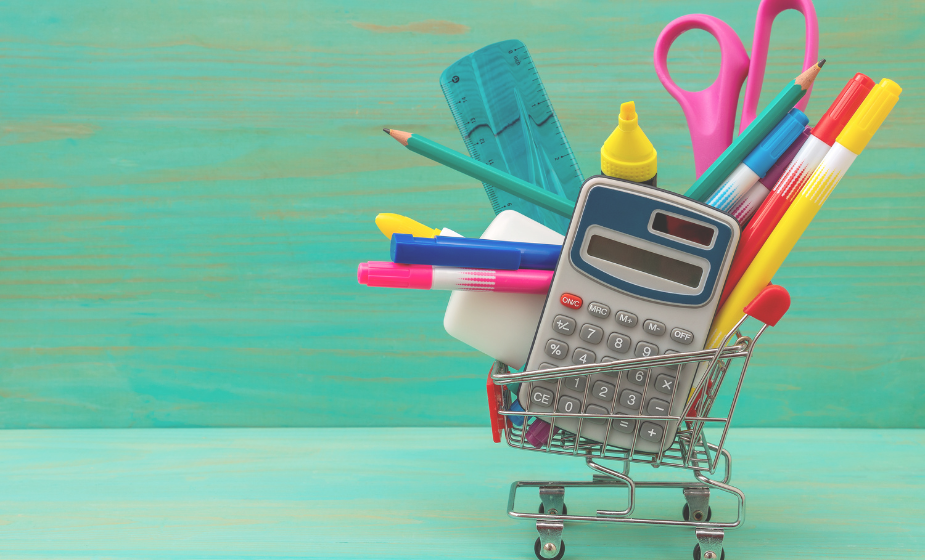 Saving money on back-to-school shopping can be difficult. According to the National Retail Federation, Americans spent $37 billion on back-to-school supplies in 2021. 
Are you starting to get ready for back-to-school shopping? It can be expensive, but there are ways to save money.
Here are some tips:
1. Compare prices 
August means back to school for many students across the country. And that means time to start stocking up on supplies. But before you head out to the store, do your research and compare prices. You might be surprised that you can get better deals online than in stores. 
For example, you often find discounts and free shipping offers on websites. You can also make use of price comparison tools to get the best deal possible. 
Before you start shopping, be sure to compare prices online and in stores. By doing your homework, you can stretch your budget and get the supplies you need at the best possible price.
Stores that price match
Many shoppers are not aware that some stores will price match the items they sell. This means if you find an item at a lower price at another store, you can bring in proof of the lower price and the store will sell you the item at that price. 
Price matching is a great way to save money, especially if you do a lot of shopping. Here is a list of stores that price match:
-Walmart
-Target
-Kmart
-Sears
-JCPenney
-Best Buy
– Staples
Stores that offer the best back-to-school deals
One of the best ways to save money on back-to-school shopping is to take advantage of store promotions and clearance sales. Many retailers offer significant discounts on school supplies, clothes, and other items in the weeks leading up to the new school year. 
However, some stores are better than others with back-to-school deals. 
Target and Walmart are two of the most popular places to shop for back-to-school items, and both stores typically offer excellent prices on everything from notebooks to jeans.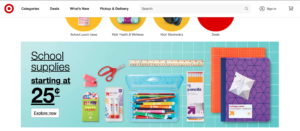 Other good choices include department stores like Macy's and JCPenney, which typically have a wide selection of affordable back-to-school clothing. 
No matter where you shop, keep an eye out for special promotions and clearance sales to get the best deals on back-to-school supplies.
2. Make a list, set a budget, and stick to it! 
Going into a store without a list is a recipe for overspending. Whether it's the grocery store or the hardware store, it's important to have a list of items that you need to purchase. This will help you stay focused and avoid buying unnecessary items. 
School supply list grades 1-3

School supply list grades 4-5

School supply list – Middle School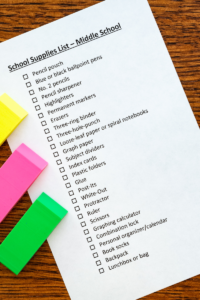 Of course, it's also important to have a budget in mind so that you don't end up spending more than you can afford. Adding extra items to your cart may be tempting, but resist the urge. Sticking to your list will save you money in the long run. 
3. Buy used textbooks 
For many college students, the cost of textbooks is a significant expense. New textbooks can be quite expensive, and prices often rise each year. One way to save money on textbooks is to buy used copies whenever possible. 
Used textbooks are much cheaper than new ones and they can often be found in good condition. Many students are hesitant to buy used textbooks because they fear that the content may be out of date. 
However, most textbook publishers release new editions only every few years, so it is rare for the content of a used textbook to be significantly out-of-date. In addition, many used textbooks come with access codes for online resources, which are often still valid even if the book itself is outdated. 
As a result, buying used textbooks is a great way to save money on course materials.
Places to buy used textbooks
Students are always looking for ways to save money, and one of the best ways is to buy used textbooks. Used textbooks can be found both online and offline. 
One of the easiest ways to find used textbooks is to search on Amazon or eBay. Amazon gives you a variety of ways to buy your textbook. For example, this Chemistry book has several ways to buy or rent from Amazon. The prices range from $36 to $118. Make sure to look at every option! 

Several websites specialize in selling used textbooks, such as
In addition, many college bookstore websites also have a section for selling used textbooks. 
Finally, don't forget to check with your campus library; they may have some older editions that you can borrow for free. With a little effort, you should be able to find all the used textbooks you need at a fraction of the cost of buying new ones.
4. Reuse items from last school year
One way to cut costs is to reuse supplies from the previous year. For example, folders and binders can be used again as long as they are in good condition. Pens and pencils may also be sharpened and reused. 
Families can also check with their child's school to see if any community programs provide free or reduced-cost school supplies. Additionally, many stores offer discounts on school supplies during the first week of September. 
By taking advantage of these opportunities, families can save money on back-to-school shopping.
5. Community Programs
 To help ease the financial burden, many communities offer programs that provide free or reduced-cost supplies. 
For example, the Salvation Army operates a nationwide Back-to-School Brigade that provides new clothing and shoes, along with backpacks filled with supplies. Similar programs are offered by other organizations, such as the National Parent Teacher Association and local church groups.
In addition, many schools offer their supply drive for families in need. By taking advantage of these programs, parents can ensure their children have everything they need to start the school year off on the right foot – without breaking the bank.
Another program is run through many public libraries. Libraries will often collect donations of supplies during the summer months and then host a free "back to school supply fair" in August or September. 
These programs are just a few ways that communities can help families during the back-to-school season.
Save Money This Year
These are just a few of the ways that you can save money on back-to-school supplies. By comparison, shopping, sticking to a list, buying used items, and taking advantage of community programs, you can make your back-to-school budget go much further. What tips do you have for saving money on back-to-school supplies?
Similar Readings: