BACK
The Journey to Overcome Financial Stress
February 12, 2018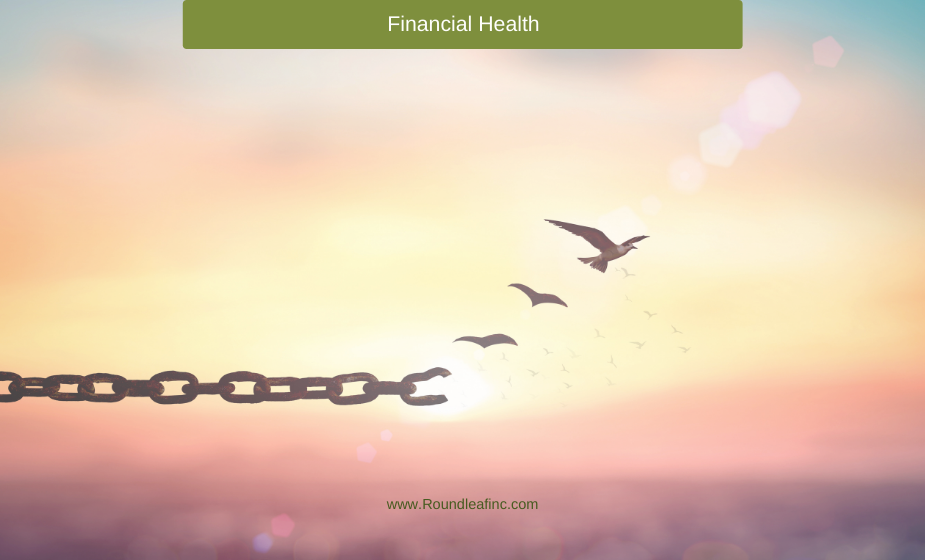 Financial Stress can seem impossible to get out of. If you have ever been faced with paying down high interest debt, you know it can start to feel overwhelming at times; almost as if your debt is simply running your life and you're just along for the ride. Many people go through times like this and the feeling is very stressful because it can take many years to eliminate debt.
You feel like you can't catch a break when it comes to your finances.
Being in debt, trying to catch your breath from creditors' monthly payments, and unsure of what the next step should be; without the proper knowledge it is easy to make the wrong choices that keeps you getting deeper and deeper in debt.
Here's the truth…
U.S. household debt reaches record $13 trillion, more debt than before the great recession and we know it can be stressful to think about how to navigate, while maintaining a lifestyle you and your family can enjoy.
At Roundleaf our philosophy is simple, "to help people achieve their most important financial goals through educated decision making." It's not simply just eliminating debt, it's a process to providing the necessary resources to finish the journey, provide support and care to understand the anxiety and stress of going through financial hardships, take pride in laying out options for you to achieve short and long term financial goals as well as educating you, so you can make the right financial decisions to achieve those goals.
Roundleaf cares about you and your financial stress!
We care about the outcome of your financial situation just as much as you do. If you're feeling discouraged and not sure who can help, know that Roundleaf professionals are ready to listen to any financial challenges you're facing and will help you come up with a plan of action today.
You are not in this alone.
If you take a look at our client testimonials you'll see that we truly care for each and every person who walks through our doors. There is no problem too small nor too big that we can't help you overcome.
On our website you'll hear a testimonial from our previous client Dean. Like many of you, he was living paycheck to paycheck to support his family and unsuccessful at getting support from the banks to help with his loans. When he felt like he was out of options, his friend told him about the services at Roundleaf and within six months we were able to help Dean eliminate his debt of $170,000 down to $30,000.
James, a small business owner, is another past client who utilized Roundleaf when he found himself blindsided by banks raising his interest rate and ultimately cutting off his credit. Which left him no other choice than to use money from his savings account and retirement fund in order to keep his business running. He was unsure how to get out of this spiral of debt when his daughter told him to call Roundleaf. Instantly, we formed a partnership with him to help him restore his business and rebuild his credit. With the knowledge we provided him and the smart decisions we made as a team we were able to reset his business debt from $160,000 to $70,000. Now he is no longer worried about how he will make ends meet and can actually enjoy running his own business.
All our past clients can speak of their successes with our services. We know this is true as it shows on our 4.5 out 5 star review on Yelp where you can see others who have overcome their financial hurdles just like Dean and James. We know that we have the right plan to settle your finance issue, no matter what it is.
Roundleaf Can Help You Learn How To Rebuild Your Credit
As of September 2017, the average American household had approximately $15,654 in credit card debt (Nerd Wallet) which is surprisingly more than record setting debt to income ratios set in April of 2008 during America's Great Recession. This fact is disheartening to us as we feel we can help all those who come to us overcome this type of situation.
Through programs that coach individuals on how to avoid common mistakes that decrease one's credit score we have helped our clients gain an in-depth understanding of FICO credit scores and how to manage their scores effectively. We know it's important to feel like you have the upper hand when dealing with your credit score. That is why we have created a three pillar education program for those who are needing to repair their credit.
The ultimate goal of this program is to empower individuals through education by providing the facts behind confusing financial rhetoric so that individuals can leave the program with the leverage they need to help their families, friends and neighbors who are in need of financial recovery. We want to make sure all of our clients feel confident with their situation and know they are able to make the right choices in the future.
Roundleaf takes pride in your financial education
.
We won't leave you in the dark; with us you receive all the education, resources and tools you need before choosing a financial management that works best for you. Roundleaf has helped many past clients reach a debt settlement and bring those daily calls from collectors to an end so at the end of your day you can go to bed without stress of your finances weighing on you.
Bottom Line with Roundleaf
A majority of our clients leave our initial meeting wondering why they didn't come to us sooner and when asked why they didn't it's because they simply didn't know that our type of services existed. We are committed to spreading the word about what we do to make lives more enjoyable.
By providing personalized guidance we are able to help each of our customers maximize their savings and take control of their finances. Whether it's through personal spending budgets, debt management, credit education, wealth and resource planning, bankruptcy and liability planning, or other financial guidance Roundleaf is ready to be your partner through your situation and help you get to exactly where you want to be. With Roundleaf your goals are within reach and they will provide you with all the knowledge you need to make informed decisions for the rest of your life.
Similar Readings: