BACK
What is Debt Consolidation?
August 3, 2020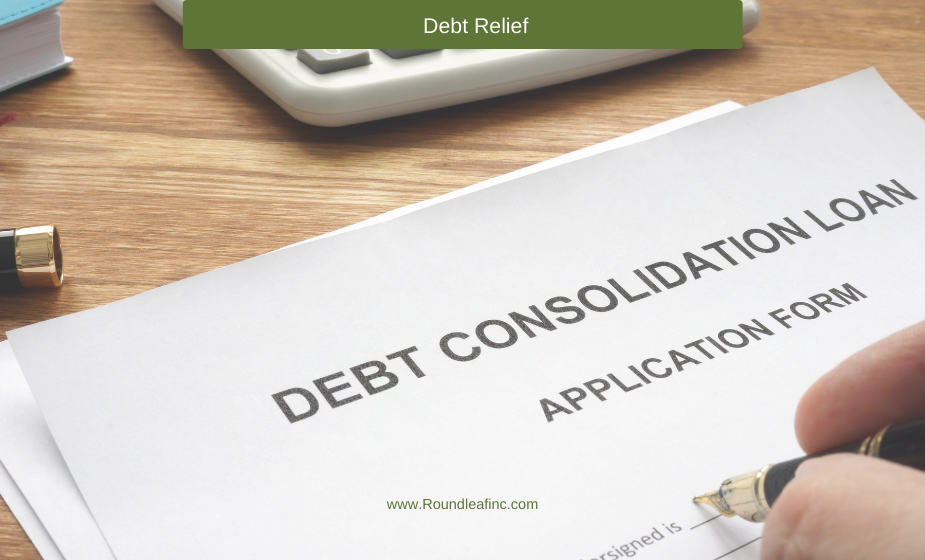 Like it does for so many Americans, personal debt can weigh heavily on our minds. We often think or feel like there is no way out. However, there are options available to relieve debt accumulation. 
Debt consolidation may be the answer to your current situation. Provided in this article is information on what debt consolidation is and if it is the right first step to take. Knowing how it can work for you, as well as its benefits and risks, may help you make a better-informed decision about consolidating your debt.
What is debt consolidation?
Debt consolidation is lumping all debt obligations into one loan with a lower monthly payment. Consolidating debt is typically used in personal finance situations. These processes will usually give you a chance to lower your overall interest rate, reduce monthly payments, and focus on just one outstanding debt instead of multiple debts.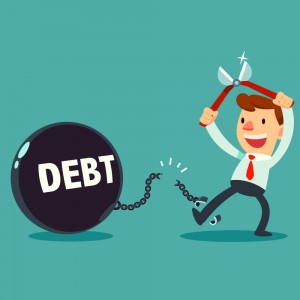 It is the process of using a variety of financing options to pay off unsecured debt. When a consumer has different kinds of outstanding debt, they can apply for a loan to consolidate them all. This results in one loan payment monthly until the debt is paid in full. 
How to consolidate debt
There are several ways to consolidate loans or other types of debt. Consumers can apply through their bank for a personal loan or a credit card company for a balance transfer. However, a balance transfer may not be the best option because credit cards usually have higher interest rates and payments as compared to loans. 
Two primary ways to consolidate debt is by a secured or unsecured loan. A secured loan uses collateral such as a house or car to safeguard against default. An unsecured loan does not require collateral but may have higher interest rates and lower qualifying rates. In many cases, the rates are fixed for an unsecured loan.  
When debt accumulates, it is not uncommon for a credit score to get affected, making it hard to qualify for a bank loan. Reaching out to a debt settlement or financial management company like Roundleaf Inc. may be a better option for debt relief. 
We care about your financial situation and are ready to tackle your challenges with a financial plan to erase that credit card balance, lower installment loan balances, and recover your credit score through debt management. 
Which debts are eligible through a debt consolidation program?
Most unsecured debt or installment loans typically are eligible for consolidation. When the debt to income ratio is too high, it can negatively affect your credit score as well as your ability to take out new loans. 
Some of the most common debts that can be consolidated include:
Student loans

 

Credit card debt

 

Medical bills

 

Home equity loans

 

Past delinquent utility bills

 
Choosing a financial management service may help with other types of debt besides the ones listed above. 
If you're feeling discouraged and not sure who can help, know that Roundleaf Inc. professionals are ready to listen to any financial challenges you're facing and will help you come up with a plan of action today.
Is it a good idea to consolidate your debt?
Consolidating your debt is an excellent option for people who have multiple debts with high-interest rates or monthly payments. Going through a debt consolidation process can limit the number of loans, lower your interest rate, and eliminate calls from collection agencies. A debt consolidation loan can also help raise your credit score. 
There are options from a debt consolidation company like Roundleaf Inc. that typical credit cards and banks do not offer. These options include:
Financial education

Budget planning and debt management

 

Financial advice for turning bad credit into good credit

Education on how to minimize existing debt

 

Debt settlement and debt repayment with creditors

 
The bottom line, Roundleaf Inc., can give you overall debt relief from existing debt to help you plan for your future. 
While debt consolidation can help in the short term, it is important to know some of the risks associated with debt consolidation. Although the interest rate and monthly payment may be lower, it is essential to pay to the length of the payment schedule. Longer payment terms often mean more money out of pocket during the repayment period. Another consideration is the impact debt consolidation can have on your credit score.
If you are drowning in outstanding debt, consider the services of personal financial management services. 
Roundleaf Inc. is here to educate and create a debt management plan to help you reset your financial future. 
Similar Readings: