BACK
Credit card debt settlement: Life of certified negotiators
May 6, 2022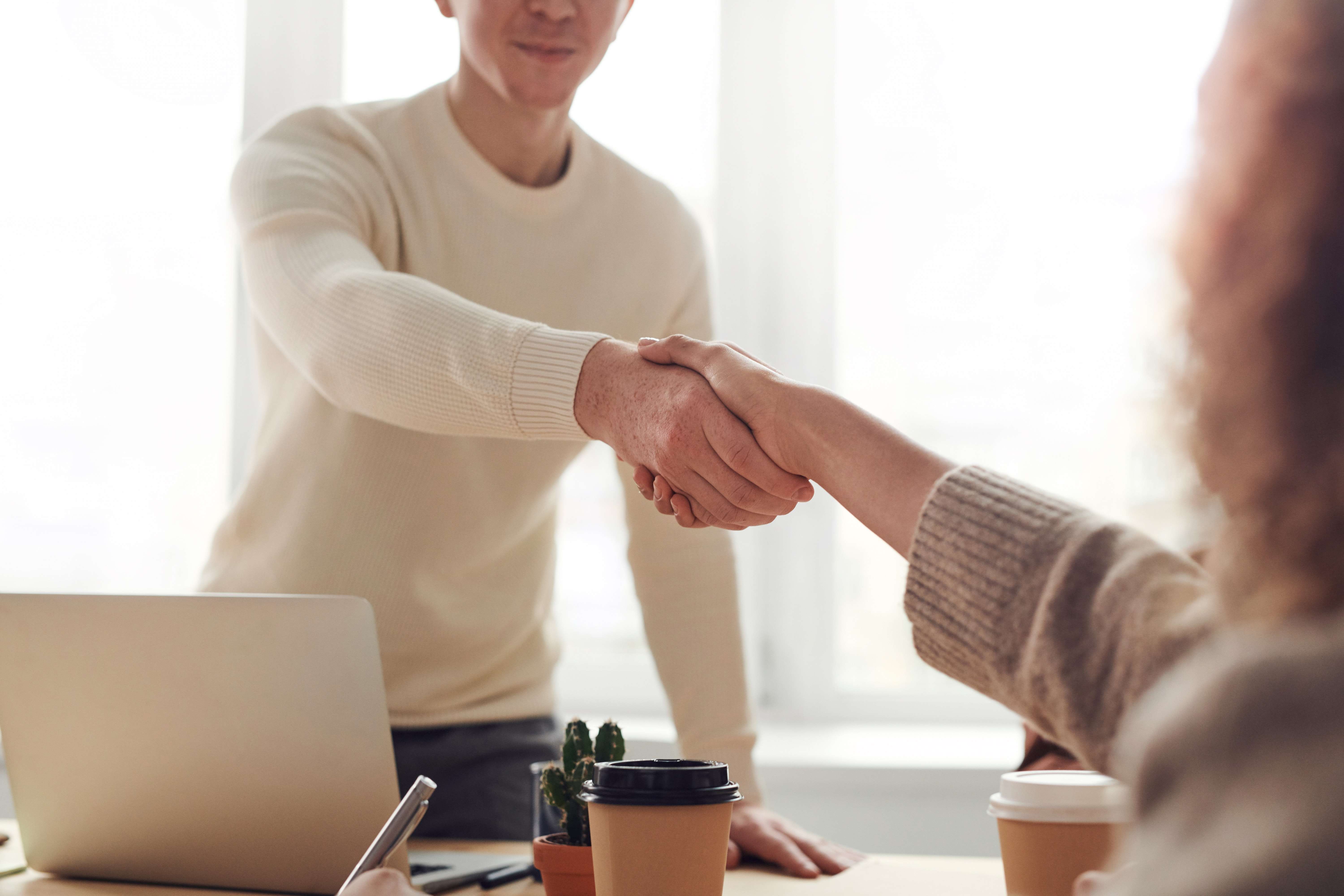 Credit card debt settlement can be a hassle to deal with. If you are like many other people, you may be dealing with daily debt collector calls. You have probably even googled "debt settlement" or taken it a step further and googled "how to settle credit card debt on your own". 
Settling debt can most definitely be done by yourself. However, have you ever spoken to an actual debt settlement negotiator about what it takes to receive a decent settlement offer? In this article, we explain what a trained negotiator deals with on a daily basis. 
Day in the life of a certified credit card debt settlement negotiator 
The daily job of a debt settlement professional can be very lengthy and complicated. Our trained negotiators at Roundleaf Inc. are making sure that they help you receive a good settlement offer. This can take time and commitment for them to be successful. 
Their goal is to get a settlement offer for a lesser amount than the amount you owe as quickly as possible. To do so there are several steps they have to take. They first need to review your debt account. This requires them to call and figure out who currently owns your debt. This could lead to a chain of phone calls.  
Once they figure out who owns the debt, they can start planning their next move – negotiation. Our negotiators make back-to-back calls on a daily basis trying to get a hold of that one person who will actually care about the situation to accept a good settlement offer.

A Few Comments From Roundleaf's Debt Settlement Negotiators,
Debt settlement negotiation can be a complicated process. We typically make over 5 phone calls a day to one creditor or agency. When we call, we are speaking to trained professionals whose only goal is to get as much money from you as possible. They are trained to use scare tactics that would usually work on the average person. 

Most clients who are looking for debt settlement have multiple debt accounts that are over $5,000. With that being said, we are making an average of 15 phone calls a day to help one client. This takes a lot of time and patience to make sure we are in control of the situation. 

As trained debt settlement negotiators, we provide guidance and financial relief to our clients. We help by negotiating on their behalf. We know what steps to take to deal with trained creditors and get the best debt settlement deal. For people who are not trained and knowledgeable on debt settlement negotiation, it could take over a year to successfully settle your debt on your own. 

While creditors are not obligated to give you a settlement offer, it is better for them to settle the debt than not get anything at all. That being said, when we negotiate your debt, we know what a realistic settlement is for both parties to get more approvals than denials. 
Negotiation from a legal standpoint
When it comes to negotiating credit card debt there can be many legal issues that you may face. One of the benefits of hiring a debt settlement company is that our negotiators are trained to know how to handle a legal situation. 
For example, you may get sued while trying to negotiate your debt. It's okay, it happens. However, It is beneficial to have a firm that has consumer debt knowledge to help protect you against getting a default judgment from not knowing how to properly respond to lawsuits. 
Another thing to keep in mind is that creditors can still do wrong, post negotiation. Sometimes, creditors may not properly write a correct statement letter. They may end up leaving consumers with questionable debt that is still reported on their credit reports.
It can be hard to call out creditors' wrongdoing without legal backing. Having a firm that is on your side and understands consumer laws helps prevent you from any legal stress and can put their feelings aside to get you better results. Our negotiators make sure that every little detail is correct and keep track of the entire process to make sure that our client accounts are settled correctly. 
Negotiation Skills
Negotiating anything can require many different skills that the majority of people don't have or have the time for. These skills include,
Communication Skills
Our debt settlement negotiators have to have excellent communication skills. They are dealing with other trained professionals and must know what to say to stay in control of the situation. 
Strategy & Planning
When it comes to negotiating anything, you must have strategy skills. Being able to strategize and plan will help you be prepared and confident for anything that the creditors throw your way. 
Listening Skills
Having listening skills is a must when it comes to settling your debt. Debt collectors will say many different things, especially because most of the time you will not speak to the same person when you call back. You must be able to listen carefully and take notes so that the creditors don't take advantage of you and the situation. 
Consistent & Persistent
In order to receive a good settlement offer, you must be consistent and persistent. You want to make sure that the story you are telling them about your current situation stays the same. Being consistent in why you fell into debt and why you are looking to settle will help you stay in control of the situation. 
Being persistent on the amount you know you can pay off is important as well. They will say no over and over again so it is important to stay strong and fight back! 
Quick thinking
Quick thinking is a valuable skill to have when negotiating anything. Your creditors will use big words and try to make it seem like the deal they are giving you is a good one. Being able to think on your feet and respond quickly and firmly will show them that they most likely will need to agree to your offer. 
Debt settlement companies
Debt settlement companies are on your side! Make sure to find a reputable company and not one that could be a scam. Debt settlement companies negotiate on your behalf with credit card companies to help you lower the amount that you owe. 
Our goal is to help you reach your financial goals and educate you on anything you do not understand. We not only want to help you out of debt but to stay out of debt! 
If you are struggling to pay your bills and are getting notices from creditors, you may be feeling overwhelmed. Many people face financial crises at some point in their lives, whether due to personal or family health issues, job loss, or overspending. We want you to know that there is help available.
Benefits of hiring a credit card debt settlement professional
Pay less than your original amount

Prevent future lawsuits.

Collection calls stop.

Minimizes the need to file bankruptcy.

Can improve credit score.

Debt settlement lowers your monthly payment and frees up cash flow to plan for future financial goals.
Types of debts eligible for settlement
Credit card

Auto repossession

Personal loans

Utility bills

Mortgage repossession balances

Private student loans

Apartment leases

Cell phone bills
Frequently Asked Questions:
Who qualifies for debt settlement?

Typically, anyone that has accumulated debt they cannot afford to pay their monthly payments will qualify for the debt settlement program.

What percentage of debt on average is accepted in a settlement?

Between 30% and 40% in most cases. There are always exceptions.

What if you can't resolve my debt?

We will not charge you. We do not believe in charging our clients for not successfully resolving their debt. See if you qualify today!
Considering Credit Card Debt Settlement?
Our debt settlement professionals care about you and your situation. Our main goal is to help you become debt-free and reach your financial goals faster! 
If you are ready to reset your debt, give us a call to start the process.